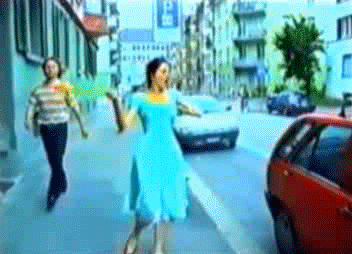 UIUC School of Art and Design
Spring 2019
TIME/LOCATION
9:00am-11:40am Monday + Wednesday
Art and Design Building Room 225
INSTRUCTOR
Kathleen Durkin
Email: kpd2@illinois.edu
Office: A+D 225
Office Hours: Sunday - Tuesday 5pm to 9pm in Noble Hall Ink Lab (message me if you are coming)
COURSE DESCRIPTION Time Arts 1 explores the potential of TIME-BASED MEDIA for creative expression and communications within the context of visual art and design. This class will include assignments in sound, video and their combinations. We'll look at examples of contemporary works and the history of art based in time for inspiration with the understanding that time-based media are uniquely suited to interdisciplinary projects that assume no one formal context or history. This course depends on a desire to critically analyze time based works as they function in your daily life.
METHODS
Our goal will be to attend equally to the formal, contextual, and technical aspects of each subject we address. Work will consist of:
• in-class and out-of-class studio projects
• training and proficiency sessions in the computer lab (including but not exclusive to After Effects, Premier, Audition, Audacity, Moca, and Final Cut Pro).
• training outside the lab with digital video/audio equipment (including but not restricted to DSLRs, Camcorders, Go-Pros, Cell phones, external mics, wireless mics, and zoom recorders)
• discussion and critique
• presentations
• viewing of works in various media, in and out of class
• reading of theories, histories, stories

CHECKOUT WINDOW, LABORATORY HOURS, AND PROCEDURES/POLICIES/GUIDELINES
Monday-Thursday: 8:30am-10:00pm
Friday: 8:30am-4:00pm
Saturday: 1:00pm-5:00pm
Sunday: 1:00pm-10:00pm

Checkout Window Phone: 217-333-5839
There are over 100,000 people, there might even be a million people... yeah, I think there are a million people sharing this equipment, so please be prompt. There is a $10 late fee per item per day. Please be aware that you are financially responsible for whatever piece of equipment you check out (DON'T TAKE YOUR EQUIPMENT ON A BOAT!!! DON'T DROP A $5,000 CAMERA IN THE WATER!!!)

Art & Design Checkout Window Agreement Terms
EMERGENCIES
When we're faced with any kind of emergency - like fire, severe weather or if someone is trying to hurt us - we have three options: run, hide or fight. Here is a helpful pdf for action to be taken in an emergency. Here is a video and information describing action to be taken in an emergency.
MATERIALS
A student registered in one or more Art & Design course(s) requiring a facilities fee, will be assessed a $95 facility fee once each term. In addition, you should expect to spend as much as $100.00 on storage media such as harddrives, flash cards, and other supplies.
MEMORY CARDS: Memory cards must be Class 10. I strongly recommend having more than 1 (don't put all your eggs in the same basket). FLASH DRIVES: I also recommend having more than one of these. At least 16GB.
EXPECTATIONS
The following will be expected of you in this course:
1. WORK: You should expect to spend as much as eight hours a week outside of class on projects (or more if you wait until the last minute). Sometimes you will be asked to work with a partner on these projects; you will be expected to respect this arrangement by contributing equally and showing up for arranged meetings.
2. PATIENCE: Important to the success of this technology-intensive course is your willingness to adapt and problem-solve in the face of unexpected (even disastrous) technical snafus. You will be expected to demonstrate that you have done everything possible to achieve all projects. Creativity in the face of adversity (even, occasionally, at the expense of departing from stated project parameters) will help all of us in our attempts to explore these media.
3. PARTICIPATION: Attendance is mandatory, and timeliness is important to our staying on schedule. You will also be expected to contribute to class discussions and critiques through your thoughtful and relevant questions, comments, challenges, suggestions. It is expected that everyone will attend the full length of lab-days. VERY IMPORTANT - for every three sessions you miss your grade will drop a full level (miss three, your grade will drop from A to B, B to C, etc). If you miss 6 classes you will receive an F (fail) for the class. Absences will only be excused with a note from McKinley Health Services or a note from the Dean. Communicate with me. Email me if you miss or are going to miss.
GRADING
Your grade in this course will consist of:
1/4 PARTICIPATION: ATTENDANCE! Eighty percent of success is showing up. Material we learn in class is will be difficult to replicate outside of class or office hours with me. Show up or you won't know what is going on.
1/4 If you want us to critique your work, make sure that you are there for your classmates critiques. Your critique grade depends upon your full participation while critiquing the work of your peers. We will use a diversity of critique structures, so if talking in makes you queazy, you will have other ways of contributing to your peers and reciprocating feedback.

1/2 PROJECT SCORES: you will receive a grade for each project, based on turning the project in on time and adherence to project parameters READ THE PARAMETERS AND ASK QUESTIONS. Scores for projects turned in late will be significantly effected.

MOST IMPORTANTLY if you show up on time to every class meeting, get your work in when it is due, read and follow the instructions for the assignments, don't be afraid to ask questions (technical and content), read the readings, and say what you think in critiques - your grade will reflect your sincere effort.